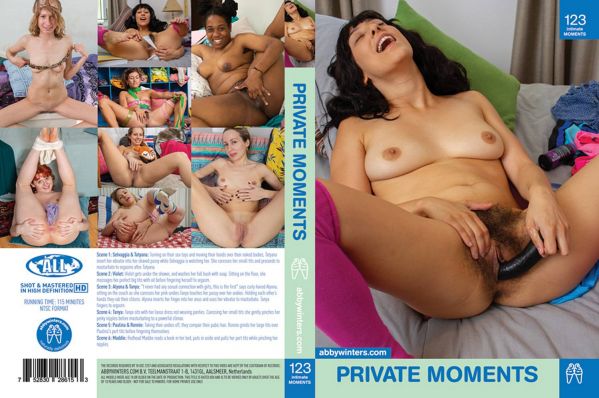 Released: 2019
Categories: All Girl / Lesbian, Amateur, Masturbation, Sex Toy Play
Stars: Alyona, Paulina (i), Maddie (ii), Ronnie (I), Selvaggia, Tanya, Tatyana, Violet
Description
Turning on their sex toys and moving their hands over their naked bodies. Tatyana insert her vibrator into her shaved pussy while Selvaggia is watching her. She caresses her small tits and proceeds to masturbate to orgasm after Tatyana
Violet gets under the shower and washes her full bush with soap. Sitting on the floor she massages her perfect big tits with oil before fingering herself to orgasm
"I never had any sexual connection with girls, this is the first" Says curly haired Alyona, sitting on the couch as she caresses her pink undies. Tanya touches her pussy over her undies. Holding each others hands they rub their clitoris. Alyona inserts her finger into her anus and uses her vibrator to masturbate. Tanya fingers to orgasm.
Tanya sits with her loose dress not wearing panties. Caressing her small tits she gently pinches her perky nipples before masturbating to a powerful climax
Taking their undies off, they compare their pubic hair.Ronnie grinds her large tits over Paulina's petite tits before fingering themselves.
Redhead Maddie reads a book in her bed, puts in aside and pulls her petite tits while pinching her nipples.
1:55:50 | 856×480 | mp4 | 1781Mb