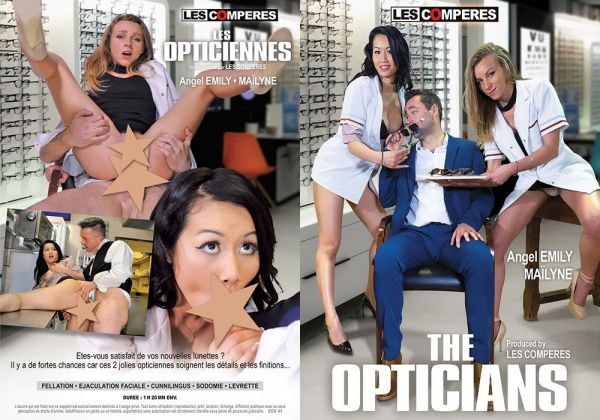 Released: Sep 16 2019
Production Year: 2019
Starring: Angel Emily , Rico Simmons , Ricky Mancini , Mailyne
Director: Les Comperes
Categories: Asian, French, International, Interracial, Nurses / Doctors
Description
After graduation, Angel and Mailyne, two girlfriends who share everything – really everything – set up an eyewear boutique in a shopping area. The two teases, who stop at nothing to keep customers loyal, will give real meaning to the expression "convenience store." Angel, who has had the local bartender under her spell for some time, passes him along to Mailyne so that she can take advantage of his supersized member. For her part, the pretty blonde doesn't feel left out. She's launching a new loyalty scheme for the region's truck drivers: for every pair of glasses purchased, they get a free fuck session in the back of the boutique! And if the lucky winner turns out to be a good lover, ass-fucking is thrown in as a bonus! Despite her hot times with the bartender, Mayline doesn't forget to take care of new customers. A town hall employee she met at the bar, who is anxious to get his eyesight under control, begs her for an appointment after closing time, which Mayline quickly accepts – you can imagine why… At this rate, the eyewear boutique is kept full to the brim. It's just good business!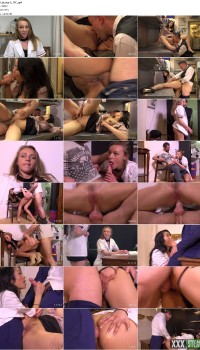 1:20:18 | 1280×720 | mp4 | 1192Mb